139
To check PNR status of your ticket, train arrival information, train departure information, fare enquiry, ticket through SMS related information helpline number.
182
Railway Protection Force(RPF) Helpline Number, Contact for any security issues.
135
All-India passenger security helpline.
To help passengers those who are seeking security assistance during train journeys.
138
All-India medical helpline number
To get help for any medical emergency, food & catering related issues, coach cleanliness, coach maintenance related issues.
Clean My Coach
Send SMS
CLEAN < Space >< 10-digit PNR number>
to
58888
from your mobile.
Any passenger may demand clean my coach during the train journey.
On board housekeeping service (OBHS) is provided to facilitate cleaning of coaches during the run of the train itself.
www.cleanmycoach.com
Online contact by just filling PNR number and mobile number.
1800111322, 18002332534
Passenger's helpline number, Women's helpline number.
Passengers can contact for seeking help for any event of thefts, harassment or any issues.
@RailMinIndia
Complaints, suggestions through twitter. Just tweet yours complain during train journey with tagging @RailMinIndia.
Also tag GMs, DRMs for appropriate action.
Now days raise complain via tweet is one of the best ways. There are higher chances of getting a response fast.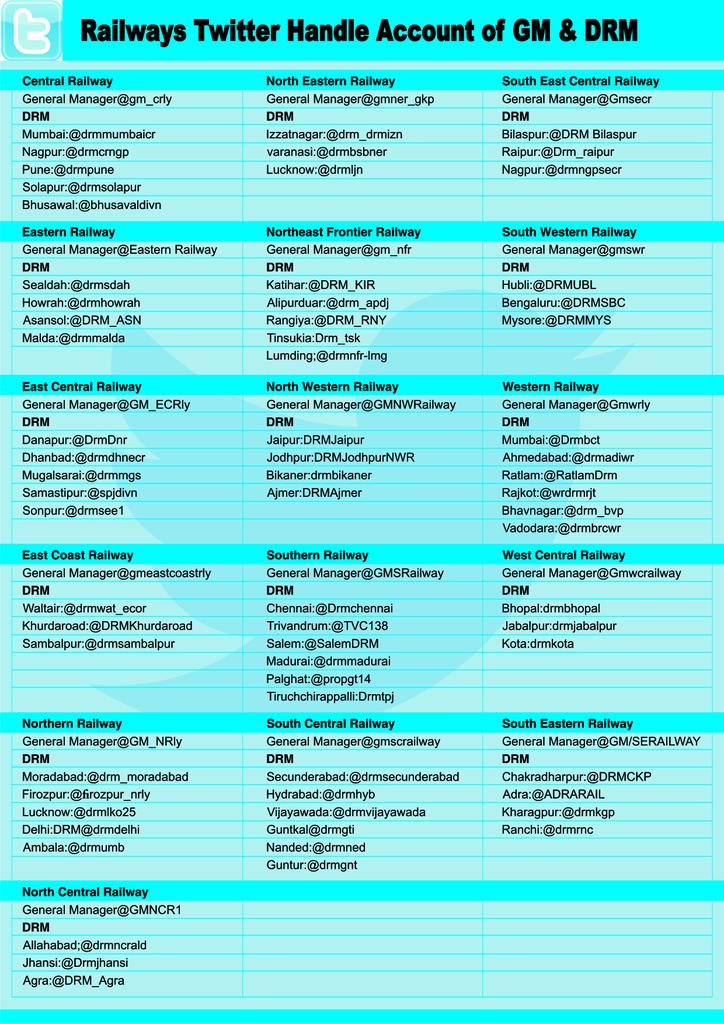 1800111139
IRCTC Toll free number. Helpline number for food and catering related issues.
www.coms.indianrailways.gov.in
Indian Railway web based complaints, suggestions, feedbacks portal.
Register any complaint, suggestion, feedback related to these categories like Allotment of seats/berths by train staff, Bedroll Complaints issues, Booking of Luggage / Parcels Issues, Bribery and corruption, Catering and Vending Services, Cleanliness at Station, Complaint Related To Kolkata Metro, Complaints related to Sleeper Class, Feedback/Suggestions, Improper behavior of commercial staff, Improper Behavior of non-commercial staff, Improper behaviour of non-railway staff, Maintenance / Cleanliness of coaches, Malfunctioning of Electrical Equipment, Non availability of Water, Passenger Booking, Punctuality of Train, Refund of tickets, Reservation Issues, Retiring Room (ONLINE), Signal & Telecommunication, Thefts / Pilferages, Unauthorised passengers in coaches, Working of Enquiry Offices etc.
IRCTC Customer Care Number